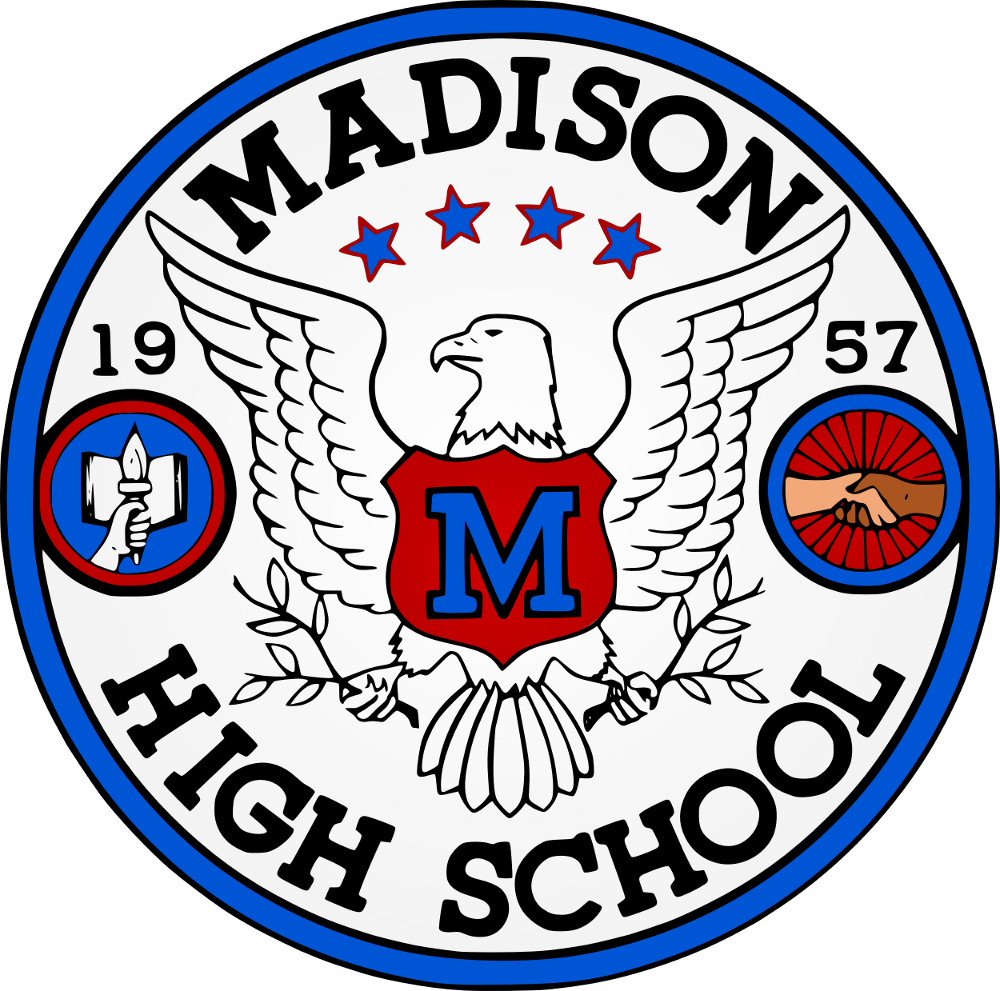 Ally's Computer Science Class (And other important information!)
Computer Science:
MadCS
: Madison's Computer Science Class Website
Other Information:
Looking to start learning about marital arts and don't want to leave the comfort of your own school? Then look for the new SUN class at Madison coming this fall!! Whether you are experienced in any Martial Arts or not, learn about marital arts and learn different styles form your peers at Madison! We will talk about our different froms of marital arts and be able to learn from each other. Talk to Sarah Delaney (Madison Sun Coordinator) in the SUN office for more information!

Need a club to join? Well, try out National Honors Society, EcoClub or MESA!!
-National Honors Society: Do you want to be a hard working student? Do you want to help the community? Well, then National Honors Society would be a good class to join! We talk about how to add to the community and our school through volunteering and special projects. We've already had our first meeting but come and join us next week Thursday the 5th or talk to Mr. Sutter!
-Mad EcoClub: Are you interested in the environment? Do you want to be involved with the community and hangout with your friends at the same time? Well, check out Ecoclub! In Ecoclub we will explore beyond the classroom and learn about nature! Want to learn more? Come in Tuesdays at lunch to Ms. House's room or talk to Ms. House directly!
-MESA: Are you interested in a career in math, architecture, engineering, or construction? Do you want to learn about any of the fields and don't know how to get started? Well, MESA is a great place to start getting more involved! We have meetings after school on Wednesdays and will be learning how to make different structures and how to work together as a team. If you are interested, go ahead and pop in some time or you can talk to Ms. Gray or another MESA student for more information!
Other Useful Sites:
My snap page
: Click here to see cool things I've made in snap!!
Traditional Tae Kwon Do Kwan
: Want to know more about the Martial Arts school I am practicing at? Well check out our website and visit my Instuctor, Gil Johnson for more information to sign up today!
EcoChallenge 2015
: Want to challenge yourself to save the enviorment? Get started with EcoChallenge! Even though the EcoChallenge has already started, they still allow you to sign up!! This program goes to October 29th and it will ask you to challenge yourself in one way to change your life style to better the environment. For more information and to join a team, first, click on this link if you want more information, second, talk to Ms. House or another Mad Ecoclub member for the group name and password and then lastly go in to this link to sign up!!
Other Useful Pictures:
Madison Year Schedule: Madison Bell Schedule: